SOLIDWORKS PDM App: Attach References Tool
Automatically Include Data Card Fields With Attached Drawings
Designed for XML Change Order Forms and compatible with ANY file in PDM
Our custom Attach References Tool gives you the power to automate both the attachment and extracting data card fields from attached files turning hours of work into minutes. Cut down on time spent troubleshooting SOLIDWORKS PDM references and manually attaching and extracting data card fields. Simply browse to the file or files you want to attach, select them, and they are attached as references.
$59.95 / monthSign Up Now
OR
$799.00 / yearSign Up Now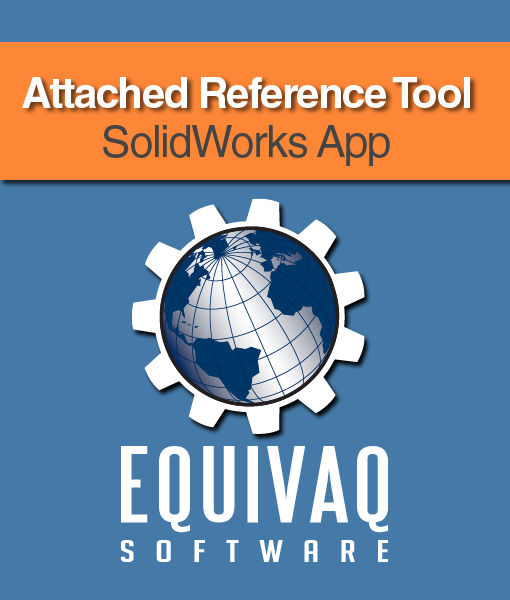 Use the Contains Tab to its fullest potential with our app
Automate attaching CAD drawings to your Change Orders.
Update your Change Orders with part number, description, revision etc… from the attached CAD drawings and files.
NO more embedded VBA in your Excel or Word based Change Order forms! Changes on the XML Change Order data card are automagically updated in real-time!
You get the idea…
The possibilities are endless and at this price, your admin can't afford NOT to have this app!